St. Ann's Orphans' Home [for Girls]

Terre Haute, Indiana - Vigo County

1876 ~ 1919

St. Ann's Orphans Home, located in Terre Haute, Indiana was

in operation from the 1876 to 1917. 

The Home was located in the area of 6th Avenue and 13th Street (approx.). 

Historical Account from the Sisters of Providence Archives:

On January 11, 1876, 176 orphan girls were transferred from St. Ann's Orphanage in Vincennes to St. Ann's Orphanage in Terre Haute, a building which was previously Providence Hospital.  The Sisters of Providence cared for the orphans there until January 20, 1919, when they were transferred to the care of the Sisters of the Good Shepherd in Indianapolis.

(for more information on the Sisters of the Good Shepherd in Indianapolis, please visit:

Historical Account from the Terre Haute Tribune Archives:

Providence Hospital, which was at 13th Street and Fifth Avenue in Terre Haute. Philanthropist Chauncey Rose gave them five acres of land and $30,000 to build the hospital, a three-story red brick building that opened in 1872. But the hospital struggled — particularly because it received opposition from the county commissioners, who didn't want to send patients there. Providence Hospital closed in November 1874. Two years later, however, the sisters resurrected the hospital building as St. Ann Orphanage, which remained open until 1919.

Links of Interest:

Other Vigo County Children's Homes / Orphanages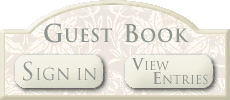 Author: Mike McCormick- Historian

Saint Ann Orphanage commanding edifice on Terre Hautes north side served the community for 47 years, first as a hospital and then as an orphanage for girls. In 1869 the city did not have a permanent hospital. Local philanthropist Chauncey Rose, aware of the dedication of the Sisters of Providence in managing a military hospital in Indianapolis during the Civil War, presented the order with five acres and $31,500 to found a new medical center on the southeast corner of 13th Street and Sixth Avenue.

The cornerstone was laid Sept. 20, 1870. Distinguished Terre Haute architect Josse A. Vrydagh designed a spectacular gothic structure, originally named Providence Hospital. Thomas B. Snapp was the general contractor. Erected at a cost exceeding $100,000, the magnificent three-story 152-foot by 85-foot building, with basement, three elevators and a spacious attic, was dedicated June 30, 1872. Every room had a fireplace. A terrace, gardens and fruit trees were added. John I. Baty, MD, of Vincennes was designated chief of staff in November. Though highly qualified, Baty was unpopular with the local medical community, particularly after his wife incurred $10,000 in unauthorized expenses for furnishings. He resigned in late September 1873 and was replaced by Dr. Leon J. Willien. On Nov. 17, 1874, the hospital closed. The Financial Panic of 1872-73 and reluctance by non-Catholics and governmental agencies to patronize the non-sectarian facility were blamed for its failure. In 1875 Bishop Maurice de Saint-Palais acquired the building for $15,000 and converted it into a home for orphaned girls of all ages.

On Jan. 11, 1876, 176 residents were transferred from an orphanage in Vincennes to the newly dedicated Saint Ann Orphanage. For most of its existence, the facility accommodated more than 100 residents. The orphanage included a chapel, which became the foundation for Saint Ann School and Church. Father Michael Quinn, the first chaplain at the orphanage, became the first pastor of Saint Ann Parish. Saint Ann Orphanage survived by relying on the volunteer services of the Sisters of Providence and donations to orphan societies and orphan boxes placed near doors at local churches. It was rebuilt after a devastating fire on Jan. 2, 1908, through its former elegance was sacrificed for the sake of economy. However, on Jan. 20, 1919, Bishop Joseph Chatrand elected to combine the Terre Haute orphanage with another at Highland, three miles east of Vincennes. The building was sold and later demolished.

published: September 21, 2000 Filename: Saint Ann Orphanage profile 

Thank you

to the Sisters of Providence, St. Mary of the Woods College for the following information:

Records of St. Ann Orphanage, Terre Haute, are kept at:

Catholic Charitable Bureau

603 Court Building

Evansville, IN 47708

Tel. (812) 423-5456